The process of artistic collaboration is rewarding: The personal and shared experience of creating work adds an extra dimension to the unknown and possible. The engagement with place and people is important to the social research aspect of my work as exemplified in the following quote by artist Joseph Beuys.
"Every human being is an artist, a freedom being, called to participate in transforming and reshaping the conditions, thinking and structures that shape and inform our lives"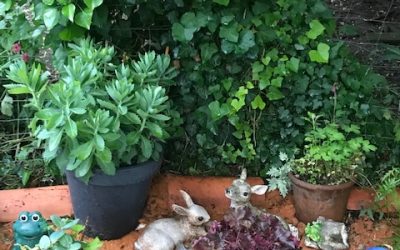 Ascribing human qualities to inanimate objects is called anthropomorphism. As my mother got older she collected garden ornaments, which fall into this anthropomorphic category. I have now inherited these once cherished objects and find it difficult to part with them,...